1) What is a Short Sale?
A short sale is the process by which a homeowner can sell a house for less money than actually owed on the Loan(s) Balance.
2) What are the Costs to Short Sale My Home?
ALL our Services to you FREE. The Lender pays our Commissions. We have Successfully Negotiated No Closing Closts for All of our previous Short Sale clients and don't expect that to change with any of our future clients. All of our Clients have Walked Away from their Short Sale FREE and CLEAR and the majority walked away with Absolutely NO CASH out of Pocket!
3) How Do we Qualify For a Short Sale?
Financial Hardship – There is a situation causing you to have trouble affording your mortgage.

Monthly Income Shortfall – "You have more Monthly Expenses than Monthly Income." A lender will want to see that you cannot afford, or soon will not be able to afford your mortgage.

Insolvency – The lender will want to see that you do not have significant liquid assets that would allow you to pay down your mortgage.

4) What are some examples of Homeowner Hardships in a Short Sale?
1) Unemployment
2) Divorce
3) Medical emergency/sudden illness
4) Bankruptcy
5) Death
6) Other unforeseen circumstances that caused financial hardship
5) Can I Short Sale My House?
Yes, if Both 1 and 2 apply.
The Home's Market Value Has Dropped. Comparable sales must substantiate that the home is worth less than the unpaid balance due the lender.

The Homeowner Has Fallen on Hard Times. The homeowner must submit a letter of hardship that explains why they can not pay the difference due upon sale, including why the homeowner has or will stop making the monthly payments.
6) What is the Affect of a Foreclosure on my Credit Score?
A Foreclosure on your credit report can take 7-10 years to remove and can cost your credit rating (FICO) up to 200-280 points which is a very big hit.
7) What is the Affect of a Short Sale on my Credit Score?
The credit consequences of a short sale vary slightly. Clients have informed us that a short sale will show up on your credit report as a 'settlement', 'settlement for less than owed' or a "pre-foreclosure in redemption". A short sale credit score can drop by 50-100 points.
There is no way to predict exactly how a short sale is going to affect your credit for it. We've had some clients who have mentioned that they've been able to rebuild their post short sale credit score in as little as 12 months. Other people who have not maitained their credit with other items, well, it's probably going to take a little bit longer in order to rebuild their credit.
8) What are The Short Sale Tax Implications and Short Sale Tax Liabilities?
The Mortgage Debt Relief Act of 2007 generally allows taxpayers to exclude income from the discharge of debt on their principal residence. Debt reduced through mortgage restructuring, as well as mortgage debt forgiven in connection with a foreclosure, qualifies for the relief.
This provision applies to debt forgiven in calendar years 2007 through 2012. Up to $2 million of forgiven debt is eligible for this exclusion ($1 million if married filing separately). The exclusion does not apply if the discharge is due to services performed for the lender or any other reason not directly related to a decline in the home's value or the taxpayer's financial condition.
More information, including detailed examples can be found in Publication 4681, Canceled Debts, Foreclosures, Repossessions, and Abandonments. Also see IRS news release IR-2008-17. Ask your accountant to utilize Form 982 with your Return.
* You should speak to your accountant to determine the amount of short sale tax consequences, if any.
9) What if I am Current on my Mortgage Payments can I still Short Sale?
YES. Today's lenders are looking for verifiable hardship, monthly cash flow shortfall, or pending shortfall or insolvency. Many of our clients have had their Short Sale Home closed while they were current on their payments. They were one step ahead of the pack.
10) What if The Foreclosure of My Home is very close to happening? Is There enough Time to Short Sale?
YES. The foreclosing party—in most cases a lender—can stall a foreclosure up to the final day of the process. Today, many lenders will stall a foreclosure with as little as a phone call from us explaining that you are trying to sell, and almost all lenders will stall a foreclosure with a legitimate contract. For real estate professionals who understand foreclosures and short sales, there is time available until the foreclosure process is complete.
11) What is the typical Short Sale Process?
Seller signs a listing agreement with a Short Sale Agent.

A Buyer submits an offer to your Short Sale Agent.

Seller accepts the buyer's purchase offer.

Seller's lender accepts the buyer's purchase offer.

Transaction closes, the lender releases the lien.
12) Does Everybody have to know that we are Listing our Home as a Short Sale?
NO. We do our best to respect your confidentiality and privacy. Our Sign will be displayed in the same exact way our Standard Sale signs are. Our Marketing to the general public Will Not indicate anywhere that your home is a Short Sale. However, the one place we are obligated to designate your home as a Short Sale is our MLS.
Only other Real Estate Agents should have access to this information. It is understandable to have reservations about letting the world know that you owe more on your home than it is worth. However, according to recent estimates, more than one out of eight homeowners in the U.S. is in the same situation. You are to be congratulated for admitting you need help, taking action, and finding a professional who can work with you toward a solution.
With recent estimates showing 40-60% of U.S. sales will be short sales or foreclosures, you are not alone.
13) Short Sales are Impossible to do and take forever, is that true?
Are they impossible? Absolutely Not. We have a 100% Success rate in receiving Short Sale Approvals from the Banks / Lenders. Do Short Sales take longer than Standard Sales? Probably. But depending on the Lender and how many loans are on the property we expect anywhere from 60-120 days Maximum.
14) What if the Market is really slow? Are Buyers really interested in Short Sale Properties?
Don't Worry! In fact, we are getting calls from buyers who say they only want to look at foreclosure and short sales. We expect multiple offers on your home within 10 days.
For buyers, short sales and foreclosures have become synonymous with "good deals." More specifically, international buyers are targeting these properties. Listing with an experienced agent who is educated in the short sale process will provide you with a great chance of quickly seeing a contract on your property.
15) Should I Short Sale My Home or do a Loan Modification?
It Depends. The Facts show that only 10% of Loan Modifications get Approved by their Lenders and of the 10% approved, Homeowners were not happy with the small amount of change in their payments. But if your lender lowers your payment significantly, you are happy with your home, future maintenance & repair costs are affordable, and you feel that the home will appreciate back to it's loan balance then a loan modification is a good option for you.
However, The great majority of homeowners are now opting to Short Sale their home for the following reasons:
They are not with happy with the depreciation and drop in value of their home

The potential repair and maintenance costs may put them right back into Default. (50% of Loan Modifications Default within 1 year)

Their income and expenses will still be a struggle after the slightly reduced payments

They Just want to move forward with their lives and start life anew.

They wish to put their money towards a worthwhile investment, not a bad asset.
16) Should I Short Sale My Home or file Bankruptcy?
It Depends. This is usually called The Option of Last Resort. As far as your Home is concerned a Bankruptcy usually just delays the inevitable. But it may be a good option depending on your financial condition and willingness to damage your credit for up to 7 years. A Bankruptcy typically also costs thousands of dollars to initiate.
Chapter 13 bankruptcy lets you pay off the late or unpaid payments over the length of a repayment plan you propose--3-5 years in some cases. But you'll need enough income to at least meet your current mortgage payment at the same time you're paying off the late or unpaid payments.
Chapter 7 bankruptcy will stall the foreclosure sale and give you two or three more months to work things out with your lender. Chapter 7 bankruptcy gets rid of your personal liability under the promissory note, but it doesn't remove the lien. Chapter 7 gets rid of debt but not liens--you'll still probably have to give up the house under the lien since that's what provided collateral for the loan.

A study done by the American Bar Association indicated that 96 percent of the people who filed for bankruptcy protection ended up in foreclosure anyway. Many people feel that bankruptcy will stop foreclosure and save their home. However, because it entails that you continue to pay your mortgage (Chapter 7) or that you consolidate all of your debt while still paying your mortgage (Chapter 13) it is usually not a long term solution.
With a Short Sale their are NO Costs to initiate and typically do Not have any Cash out of pocket costs. A Short Sale damages your credit score less and takes a lot shorter time to rebuild your credit from 1 - 2 years. But a Short Sale will not relieve other financial debts.
17) Should I Short Sale My Home or Let it go to Foreclosure?
Foreclosure is The Absolute Worst Option a Homeowner can choose. A Foreclosure can Damage your Credit for up to 10 years, and can lower your Credit Score up to 250 points. Your are continuously hassled by phone calls, letters, and door knockers with Notices of Default and Notices of Sale. Eventually there is a day of Reckoning. The Sheriffs show up to your door and you and your family are Evicted from your own home in plain sight of the entire neighborhood.
A Short Sale typically Costs you Nothing, you get to stay in your home during the short sale process, and most the time the Bank / Lender will offer Cash Move-Out Assistance for your cooperation. You Sell your home with your acceptance, under your terms. The Home is Marketed by us like a Standard Sale and you get to leave your home and Neighborhood with Dignity.
18) How Do I Short Sale My Home?
This is the Best and Easiest Question. Contact me for a FREE Consultation. Call Richard De La Madrid at 805.791.6123 or fill out contact the form provided on this page. The Consultation is Free, our Services are Free (The Lender Pays us), we do all the negotiations for you with only you best interests in mind, and you can rest assured that you have Certified Short Sale Experts working for you that will deliver a smooth, hassle free process.
19) I've Decided I Need to Short Sale My Home. Now What?
This is another great Question to answer. Contact me for a FREE Consultation. Richard De La Madrid at (805) 791-6123 or fill out my Short Sale Questionnaire form provided on this page. The Consultation is Free, All our Services are Free (The Lender Pays us), we do all the negotiations for you with only you best interests in mind, and you can rest assured that you have Short Sale Experts working for you that will deliver a smooth, hassle free process.
Form Link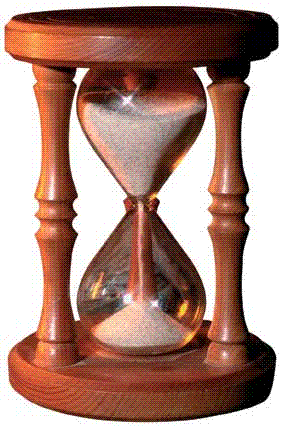 Don't let time run out! Call Richard De La Madrid your Short Sale Specialist

(805) 791-6123

---